BREATHING SILENCE
Poetry To Inspire The Practice Of
Meditation In Everyday Life
By
ANDREW SHUGYO DAIJO BONNICI, PH.D.
Doctor Of Humanistic Depth Psychology
Master Zen Teacher And Counselor
DrB@Zendoctor.Com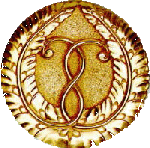 Open My Worldwide Video Counseling Site


ABOUT THE POEM ON THIS PAGE
This Poem is taken from my 20 page copyrighted text
entitled, "Nourishing the Root: Poetic Teachings
to Inspire and Guide Meditation Life Therapy".
You can receive a copy of the complete
poetry collection and have it sent
directly to your e-mail address
by Just Clicking Here.

BREATHING SILENCE
Sitting Quietly, Breathing Silence. Embodying Serenity and Faith before Beliefs. Arising to Care for Others and All of Nature as our very Self.
Gently Moving through the Experiences of our Life like Drifting Clouds and Flowing Water.
Compassionately Embracing Ten Thousand Changes. Like the Great Ocean, Absorbing Countless Rivers and Streams into its Calm Depth and Broad Stability. Library of Congress Copyright
A.S.B. March 4, 1995


Click Here to View My Copyrights,
Trademarks, and Clarification of
Professional Role and
Services.

Click Below to Go to One of the Following Areas:
View My Three Meditation Manuals