OVERVIEW
My workshops, presentations, and trainings all involve a wide range of mindful, playful, energizing, and quieting behavioral techniques from the ancient science of applied Zen meditation and the intelligent quantum stillness of core-Self mindfulness. Individuals learn skillful ways to nourish calm presence, de-stress, generate vitality, access intuition, awaken insight, restore balance, rejuvenate themselves, clarify relationships, cherish accountability, and deepen felt intimacy with the original wisdom, integrity, and wholeness of their body, mind, & spirit.

SOME OF MY WORKSHOP THEMES
1. Power Point Presentation & Bodymind Skills Training: Applying Meditation, Mindfulness, and Ki Breathing to Personal Health, Longevity, Productivity, Interpersonal Relationships, and Personality Refinement.
2. Being the Body of Original Meditation: A Workshop Adventure In Self-care, Insight, Compassion, Bodymind Intimacy, Healing, Interpersonal Empathy, and Self-Transformation.
3. Living the Art of Japanese Calligraphy: Beginner's Mind, Self-Acceptance, Creativity, Intuition, Bodily Ease, Confidence, and the Meditative Way of Bamboo Brushwork.
4. Engaging Work as a Dynamic Meditation Practice: Optimum Wellness, Peak Performance, Spiritual Insight, Interpersonal Synergy, & Creative Excellence In the Working Environment.
5. Practicing Sports as Embodied Meditation: Concentration, Mindfulness, Self-Compassion, Ki-Breathing, Somatic Awareness, Effortlessness, Non-Thinking, and Letting Go.
6. A Zen Meditation Intensive: Seated Stillness, Silent Presence, Playful Body, Joyful Spirit, Clear Mind, & Sincere Heart.
7. Only Moment Body, Dynamic Ki Breathing, Sensory Anchoring, and Alert Inner Wakefulness: Balancing the Autonomic Nervous System Amidst the Stress and Tension of Daily LIfe.
8. Gentling the Thinking Mind and Becoming this Only Moment Body: Tapping into our Somatic Intelligence for Living with Intuition, Insight, Wisdom, and Enlightenment.
9. Practicing and Nurturing the Way of a "Fresh Spirit": Strategies for Increasing Creativity, Wonder, Openness, Spontaneity, and Vital Energy in Our Daily Life and Relationships.
10. Applied Meditation Therapy® for Lawyers: Applying Meditation Skills with the Way Of Bushido (the Warrior's Path) provides Lawyers with a more Balanced & Stress-Reducing Way of Life that can also enhance Job Satisfaction and Life Fulfillment. The Workshop focus is on Decisive Judgement, Embodied Awareness, Grounded Integrity, and the Ability to Respond with Courage, Clarity, and Wholeheartedness within the Courtroom and in Everyday Life Situations.
WORKSHOP FEES
Each workshop training, instructional class, or educational presentation is designed and orchestrated to meet the unique needs of each participating group or organization (i.e. personal growth, wellness, creativity, stress balancing, business productivity, sports performance, spiritual development, health care etc.). Please contact me regarding your needs. You can call me on my office phone, drop me an email or just fill out the form below. I will be happy to answer any questions, discuss fees, and clarify any details regarding my services.


Scroll Down To End Of Page For Request Form





ABOUT THE TEACHER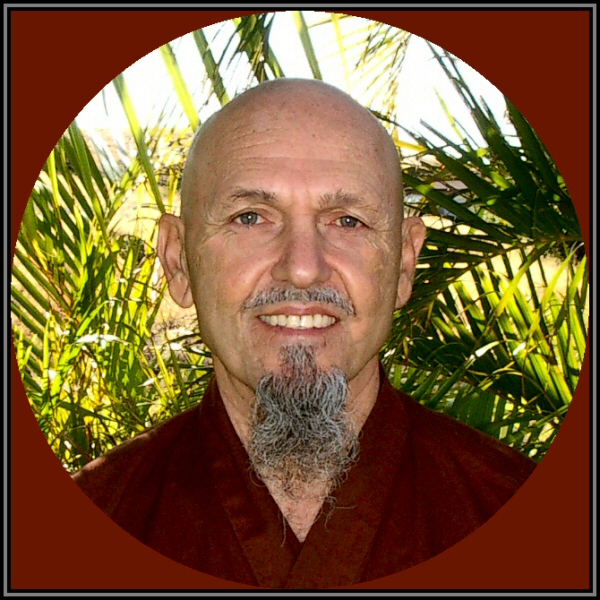 Andrew Shugyo Daijo Bonnici, Ph.D. is a 76-year-old Doctor of Humanistic Depth Psychology and a Master Zen Teacher and Counselor. He has been married for 54 years to his wife Diana. They have two grown sons, a daughter-in-heart, and four grandchildren. Currently, Dr. Bonnici lives on the Big Island of Hawaii with his whole family. There, he continues to teach and counsel locally while guiding two Zen meditation communities online. He also publishes internationally, teaches on a variety of social media platforms, and provides video counseling and consultation globally. You can access his website at Zendoctor.Com.
ZenDoctor.Com